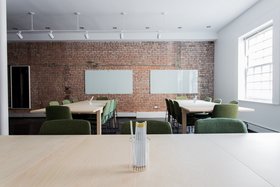 Until recently, per AB 1825, employers in the state of California had to provide sexual harassment prevention training for their supervisors if they had 50 or more employees. But Senate Bill 1343 (SB 1343), which Governor Jerry Brown signed into law in October 2018, changes those requirements to encompass significantly more businesses and more employee types in the Golden State. It's important to stay up to date on the latest requirements to ensure your company complies.
That's why we built this guide. Read on to learn everything you need to know about the new sexual harassment training requirements laid out by SB 1343.
What sexual harassment prevention training does SB 1343 require for California employers?
With the enactment of SB 1343, companies with five or more employees now need to provide sexual harassment prevention training for multiple classifications of employees. Let's look at the requirement by employee type:
Supervisors
The bill requires that all employees in a supervisory role take two hours of interactive sexual harassment prevention training. When an employee is promoted to a supervisory role, they need to complete an additional hour of training within six months of assuming their new role.
This training needs to be repeated every two years.
Non-supervisors
Employees who aren't in a supervisory role now need to take one hour of training and repeat this training every two years.
Seasonal and temporary employees
If you have employees that work fewer than 30 hours and fewer than 100 days, you don't need to provide sexual harassment prevention training for them. But if they will work more than 30 days or 100 hours, you're required to provide training within the first 30 days or 100 hours.
Independent contractors, freelancers, and unpaid interns
Businesses aren't required to provide sexual harassment prevention training for these workers. But these types of workers do count toward your overall business headcount. So if you have four full-time employees and one unpaid intern, you still meet the five employee limit, meaning you're required to provide training for your full-time employees.
By what date do I need to provide this sexual harassment training?
In 2019, Governer Gavin Newsom signed two bills extending the deadlines for compliance with SB 1343. Thanks to his signing of SB 778 and SB 530, these new regulations go into effect on January 1, 2021. In other words, your existing employees must have sufficient training by the end of this year.
The Department of Fair Employment and Housing (DFEH) has said they will offer the required sexual harassment prevention training online for employers' use. As of yet, though, that training isn't available.
That doesn't mean you have to wait with this new regulation hanging over your company's head, though. You can purchase the training you need for your employees that meets the topics required by the DFEH. This training costs very little and is available online so your employees can take it at their convenience. Do this now and your company can easily comply with SB 1343 before the January 1 deadline.
If you have additional questions about the requirements laid out by SB 1343, the DFEH offers a fairly robust Sexual Harassment Prevention Training FAQ.