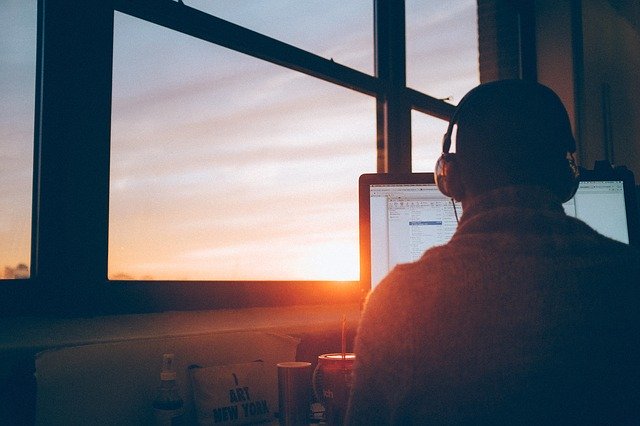 Whether your state has long required sexual harassment prevention training or it's your first time seeking out this kind of education, we've got you covered. At AYPOCompliance, we specialize in offering convenient, comprehensive online courses to ensure you can comply with your state and HR department requirements.
That said, we're not alone in the marketplace. So why should you choose AYPOCompliance for your sexual harassment training prevention needs? We'd like to make our case.
About AYPOCompliance
First, let us introduce ourselves. AYPOCompliance is an organization dedicated to delivering top-quality, easy-to-complete sexual harassment training.
We want to educate employees and empower companies to create safe workplaces. At the same time, we don't think complying with your state's requirements should get in the way of your core work. That's why we build on-demand, user-friendly online sexual harassment courses.
Our parent company, AYPO, has over ten years of experience in creating state-approved online education programs. We've sold more than 200,000 courses. Our headquarters is located in Gold Hill, Oregon.
State-Approved Sexual Harassment Prevention Training
More and more states require sexual harassment prevention training for a broader variety of business sizes and types. We're here to meet that need. We work closely with the relevant state departments and authorities to build prevention courses that comply precisely with your state requirements.
When you choose AYPOCompliance, you can rest easy knowing you're getting the right education to stay in compliance.
In fact, to make it easier for you, we include details about the education requirements in your state on each course page. Just choose your state from the drop-down menu at the top of our site. Then, scroll to the bottom of the page to see a quick but thorough overview of your state's specific regulations.


Course Quality & Convenience
If people are bored out of their minds during sexual harassment prevention training, they're not going to pay very much attention. On top of that, each minute drags on. They can't wait to be done.
But we think sexual harassment prevention is a critical topic that deserves attention. So we've worked to build engaging, informative classes.


At the same time, we strive to make our classes as easy as possible for people to access and complete. All of our courses are on-demand online so your team members can work on their hours at any time.
Additionally, we offer these classes through our user-friendly website and on mobile devices. We strive to make our training accessible from any location that has an internet connection.

Security & Service
On top of that, we layer our AYPO commitments to every customer. We're dedicated to keeping your personal information secure and making sure we're there when you need us. We pair an Advanced Fraud Detection Suite (AFDS) with 256-bit encryption to ensure any data you share with us is properly protected.
We also maintain a U.S.-based, informed, and helpful support staff. If you ever have any questions or need help using our courses, give us a call at (877) 724-6150. Our award-winning customer service team prides itself on prompt responses and thorough resolutions.
Start Your Sexual Harassment Prevention Training Today!
Don't let compliance requirements hang over your head. If you're ready to get started with your online harassment prevention training, find your state from our menu above. Or, if you have any questions, don't hesitate to contact us today.