Illinois Sexual Harassment Prevention Training for Restaurants and Bars
All employers and employees within the state are required to complete training on sexual harassment prevention strategies and awareness. Restaurants and bars must establish their own company policies on sexual harassment that meet the model standards provided by the state, as well as the specific law that applies only to the service industry. This course exceeds the model standards and topic requirements to ensure these concepts are fully understood.
We'll start by defining sexual harassment and discrimination, then examine the Civil Rights Act and Illinois Human Rights Act. Office policies and posters employers must provide are explained. Types of sexual harassment are exemplified, as well as actions to avoid or watch for. There will be some practical advice for those overwhelmed by the topic, and scenarios to help pinpoint what behavior constitutes sexual harassment.
Next is an in-depth look at how to report or handle incidents of sexual harassment in the workplace. Whistleblower protection and employer liability are discussed. Most importantly, options available to witnesses and victims are outlined, as are internal investigation protocols employers can adopt.
Videos and images are utilized throughout the course to enhance comprehension. After each lesson, students will be asked a single question about the material.
Show Course ID: 0
Instructor Bio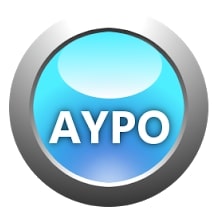 At Your Pace Online has been providing online educational courses for over 10 years in 15 different industries. Approved by over 250 regulating agencies across the US, you can rest assured that their courses will meet your needs. Their expertise in researching and developing quality online courses is underscored by the high level of customer satisfaction they receive. A few things that makes AYPO standout from the crowd is their dedicated team of professionals who ensure that their courses are always up to date and compliant with any applicable regulations, and that all of their courses are written from scratch right here in the United States by qualified professionals.