California Sexual Harassment Prevention Training for Employees
California Sexual Harassment Prevention Training for Employees provides the employee with the information and tools that they need to fulfill the new California state requirements, which must be met by January 1, 2021. 
In this course, we'll learn:
What sexual harassment is, how to spot it, how to deal with it, and and how to prevent it; 
The different types of sexual harassment and the many forms that it can take; 
 What to do you experience or witness sexual harassment; and
The importance of having a sexual harassment prevention policy, what it should cover, and how it needs to be applied. 
Plus, we'll take a look at the critical elements that go into creating a solid sexual harassment prevention policy, and the importance of every employee being aware with the policy and how to take advantage of it when needed.
So join us now for your biennially required employee sexual harassment prevention training.
Show Course ID: 0
Instructor Bio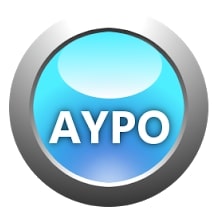 At Your Pace Online has been providing online educational courses for over 10 years in 15 different industries. Approved by over 250 regulating agencies across the US, you can rest assured that their courses will meet your needs. Their expertise in researching and developing quality online courses is underscored by the high level of customer satisfaction they receive. A few things that makes AYPO standout from the crowd is their dedicated team of professionals who ensure that their courses are always up to date and compliant with any applicable regulations, and that all of their courses are written from scratch right here in the United States by qualified professionals.